The bassoon: Symphonic spine

Elusive but essential, the instrument gives its fellow woodwinds a bracing backbone.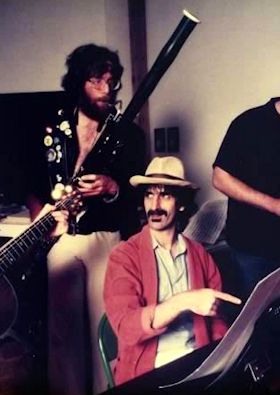 June 5, 2005 | by Constance Meyer | The Los Angeles Times

FRANK ZAPPA once wrote, "The bassoon is one of my favorite instruments. It has the medieval aroma -- like the days when everything used to sound like that.... It's a great noise -- nothing else makes that noise." Zappa with John Steinmetz

Nothing else resembles the bassoon either. It's the ungainly woodwind whose top you can glimpse sticking above the heads of most musicians in the orchestra (which typically has four bassoons) and is rimmed in metal or white. It's a double-reed, like the oboe and the English horn, but its reed is attached to a long, curved stem, which is attached in turn to an 8-foot-or-so tube folded back on itself. When taken apart, the whole thing has five sections.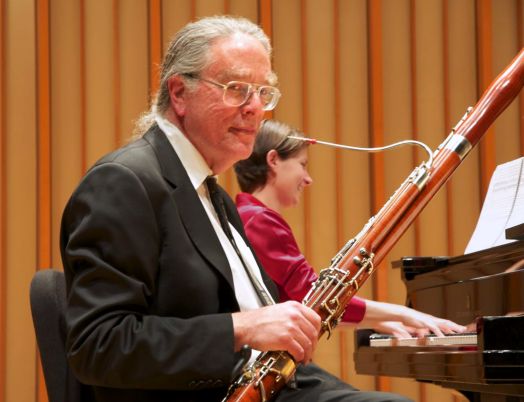 John Steinmetz, a founding member of the local chamber group Xtet and principal bassoonist with Los Angeles Opera, explains: "Sometime in prehistory, human beings figured out that if you drilled holes along a tube and then covered up all those holes with your fingers, you could get the sound of the complete tube." Conversely, the fewer holes that were covered, the higher-pitched the result.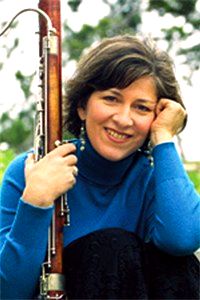 When it came to the bassoon, though, "because the tube is so long, the holes would be farther apart than the fingers can reach, so instrument makers drilled the holes at an angle. They come to the outside where your fingers can reach, and they go to the inside at the place that makes the correct note. Eventually, metal keys were added, so your finger can cover up a hole that is very far away."

Says

Rose Corrigan, principal bassoonist with the Pacific Symphony and the Hollywood Bowl Orchestra: "Your left thumb alone has nine different functions."

Off the radar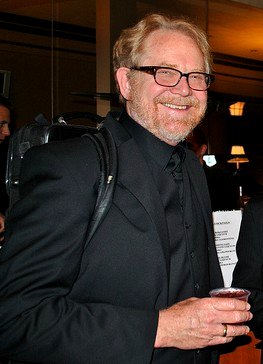 Bassoons weigh about 7 1/2 pounds.

Ken Munday, principal bassoonist with the Los Angeles Chamber Orchestra, balances his on one thigh using a Dutch-made device, while most of his compatriots, he says, "sit on a strap that is like a belt with a hook on the bottom, to hold it up." But apart from their instrument's physical challenges, bassoonists face what you might almost call an emotional hurdle: contending with obscurity.

As

Munday puts it: "Being a bassoon player and the subject of investigation is like being one of those bottom feeders in a Jacques Cousteau special. You're going about your life scraping around in the dark and then bam! The lights come on, and you're blinded by unaccustomed curiosity that is usually reserved for finer fish."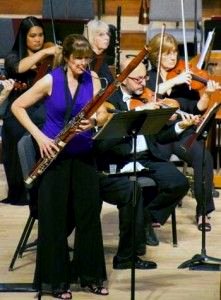 Others echo that.

Judith Farmer, principal bassoonist with the Santa Barbara Chamber Orchestra, recalls hearing her doctor order a prescription for her for physical therapy and telling an assistant to write "that she plays the cello, because nobody will know what a bassoon is." David Breidenthal, principal bassoonist with the Los Angeles Philharmonic, often tells strangers that he plays the clarinet -- it seems easier than explaining what a bassoon is. Corrigan says: "I try to leave it at 'I'm a musician.' But sometimes the conversation gets to 'Oh, what instrument do you play?' When I say the bassoon, I can't tell you how many times people ask: 'Is it that oboe-like thing?' "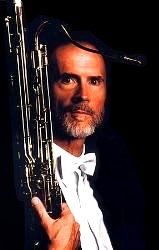 Yet

Breidenthal, who has been with the Philharmonic for 40-plus years and became principal bassoonist in 1968, also displays the pride of an underdog. "The bassoon doesn't play as many solos as, say, the flute or clarinet," he says, "but the bassoon is the glue." Without the bassoon, the heart of the orchestra "would be just a mishmash between treble-clef instruments and the woodwinds."

"We hold the whole thing together. Aside from holding up the bottom of the four main woodwind instruments, we modify our colors, and in the process, suddenly it's not a flute and a bassoon, it's a 'flassoon.' And the combination of clarinet and bassoon is a 'bassinet.' The same thing with the oboe. It's our job to make these instruments into something altogether different. A good bassoon player has to have an ear for color and has to be a good ensemble player."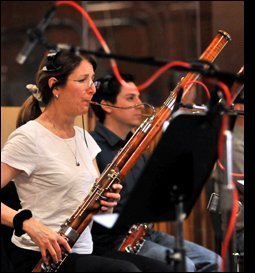 Says Munday: "You can create magic if you know what you're doing. Bassoon players are very intense about having good technique, playing solos and practicing things over and over, because it's difficult technically. But most of the time, it doesn't make a difference. It's a bit upsetting. You don't get many strokes for being a bassoon player. It's an instrument that is usually too soft except when it's too loud. The dynamic range is very narrow."

Asked about the price of a bassoon,

Farmer laughs. "A high-end bassoon can cost as much as $35,000. I know for a string player that's not expensive, but for a wind instrument, it is -- especially when you consider that we spend all this money to play an instrument nobody can hear!"

An exclusive club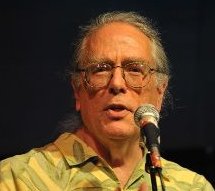 If there is a Sisyphean aspect to playing the bassoon, there is also an inherent perk. Right off the bat,

Steinmetz says, he always got to play: "I didn't have to go into a room full of 50 flute players and be one of the three to be chosen. I was one of the two bassoon players when they needed four." In Steinmetz's case, his high school bassoon teacher also "encouraged me to compose, because the bassoon doesn't have a huge repertoire of solos or chamber music, and we don't often get the tune. So the need to create things became part of it for me." Among his works is a concerto for bassoon and orchestra, which premiered in 2003.

"Still, Breidenthal -- whose 2002 CD, "Bassoon Power," includes several pieces he commissioned -- says "today's symphony orchestras require almost limitless technical ability of the musicians," and bassoonists are no exception. Farmer, like Corrigan a USC faculty member who routinely prepares students to go out and audition for jobs, points out that not only is the bar constantly rising but, as more and more orchestras go under, more and more people are becoming musicians and vying for fewer and fewer positions.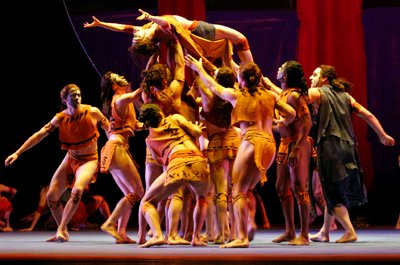 She says Stravinsky's "Rite of Spring" is one of the essential pieces bassoon students must master, along with the overture to Mozart's "Marriage of Figaro," which can feel like playing a bassoon concerto; Beethoven's Fourth Symphony; Tchaikovsky's Fourth, Fifth and Sixth symphonies; Ravel's "Bolero"; and Rimsky-Korsakov's "Scheherazade."

"The Rite of Spring,"

(at Met Opera, left) which begins with the high voice of a lone bassoon, premiered in 1913, so one might think that how to play that opening solo would be an open-and-shut case. Instead, the question continues to be debated. Says Steinmetz: "Stravinsky supposedly complained later in life that he should have written it even higher, because bassoon players were getting too good at it and the feeling he wanted was of a landscape bound by ice, where spring was struggling to break through. Sometimes, what the composer wants is for something to sound raw, uncivilized and difficult. But as a professional musician, you want to always seem civilized and accomplished."

Farmer recalls one conductor who complained, "It used to sound like a struggle. Now everybody plays it as if it's easy."

In general, Corrigan feels, the bassoon "has two very distinct characters: It can sound hollow in a haunting, almost eerie, melancholic way, and it can also sound animated, even silly." She thinks that if people recognize the sound at all, that's most likely thanks to the character of the Grandfather in Prokofiev's "Peter and the Wolf."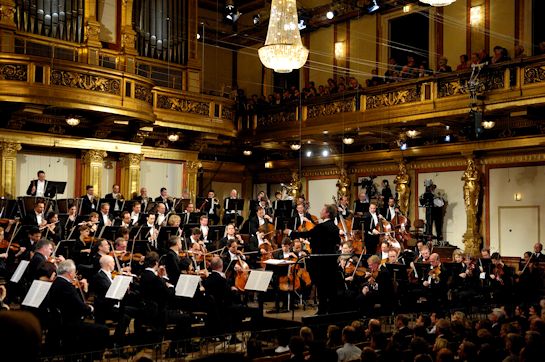 When the

Cleveland Orchestra appears in Orange County on Wednesday, concertgoers will hear another signature piece, Bartok's Concerto for Orchestra, whose second movement begins with a bassoon duet. (The Clevelanders will play "Bolero" the next night at Disney Hall.)

Steinmetz speaks fondly of Bach's bassoon parts "in many of his cantatas, his 'St. Matthew Passion' and the B-minor Mass." He also mentions Vivaldi, "who taught at an all-girls school in Venice and wrote at least 38 bassoon concertos. And they're hard music." The players, he says, "must've been really good." Farmer, for her part, articulates every bassoonist's sentiment: "Probably our most beautiful work is the Mozart Bassoon Concerto. And we're so grateful to have it."

Steinmetz adds that the bassoon "is used very effectively in opera, not just in 'The Marriage of Figaro,' and for different effects. For instance, in Donizetti's screwball comedy 'The Elixir of Love,' the tenor love aria is introduced by the harp and bassoon. In Richard Strauss' opera 'Die Frau Ohne Schatten,' the bassoon plays a very low, mysterious and gloomy solo when two important characters are locked in a dungeon."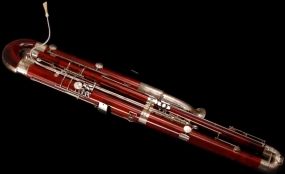 In his sunny music room in La Crescenta, Munday lovingly surveys what he calls his "gaggle" of bassoons -- among them a contrabassoon, or double bassoon, whose case resembles a casket more than an instrument container. He sifts through numerous reeds, separating them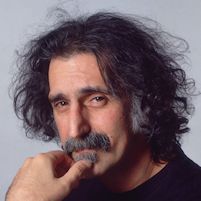 according to the Baroque, Classical and modern periods. "It's a really dorky instrument," he observes. "When you first look at it, if you have a chance to play the guitar, a chance to play other stuff, why the bassoon? Well, if you seek a certain frequency, it provides that."

Zappa

agreed: "Some people crave baseball -- I find this unfathomable -- but I can easily understand why a person could get excited about playing a bassoon."
This amazing photo of Judith Farmer & Rose Corrigan, by Beatrice de Gea, was in the LA Times article:

Copyright 2005 Constance Meyer. All rights reserved