How a teachers' strike taught me to love opera

When New York teachers went out on strike in 1968, I became a reluctant student of Puccini's 'La Boheme.'

January, 2019 | by Constance Meyer | The Los Angeles Times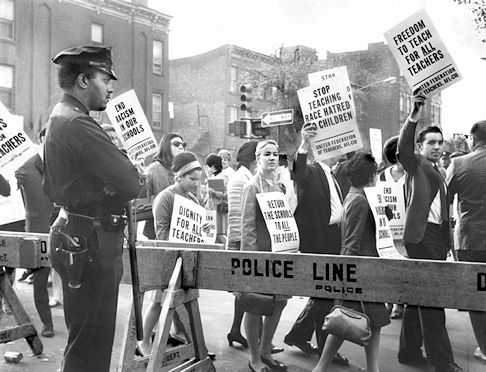 I was a 16-year-old student at the High School of Music and Art in New York when the city's teachers began a series of walkouts in 1968 that continued for months. There was no way I was going to cross a picket line, so like thousands of other kids I was left with a lot of time on my hands.

There was no way I was going to cross a picket line, so like thousands of other kids I was left with a lot of time on my hands.

Those days have been on my mind this week, as I've thought about Los Angeles students during the current teachers' strike.

I was a serious violin student, so one option for me, as my teachers were manning the picket line, was to spend more time practicing.

My older brother had a better idea. He had graduated from the University of Iowa a few months earlier and was home trying to write and figure out his next move. He proposed teaching two courses, with me as his sole pupil: one on Shakespeare, the other on Puccini.

"I'll take the Shakespeare one," I told him, "but I'll pass on

Puccini. I'm not into opera."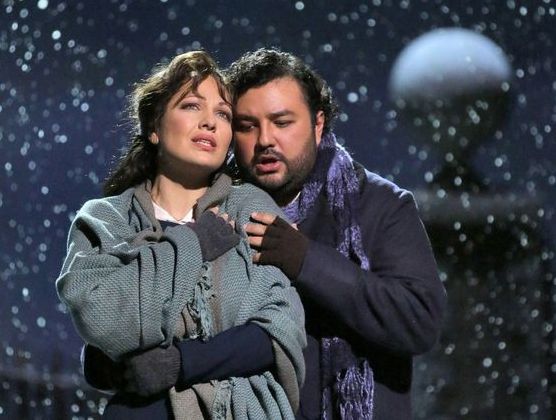 "Let me play you one thing," he said.

He gently removed a record from its sleeve and placed "

La Bohème" on the turntable. Then he carefully moved the needle to "Musetta's Waltz."

When the track was over, my mind was changed. "OK, I'll try it."

My brother has always had this effect on me. Once, when I was 14 and we were boarding the No. 4 bus to go to the Cloisters, he asked me: "What do you know about Nicholas II?"

"Nothing, and I'm not interested," I replied, knowing he would happily fill our hour-long trip with a lecture.

"All right then, I won't tell you about Rasputin, or Alexei or…"

"OK, OK, tell me about all of it," I relented.

Years later, I got a degree in Slavic languages at UCLA.

I don't know what my fellow students did during the New York teachers' strike, but each morning, my brother held a seminar to discuss "Romeo and Juliet," "Macbeth," "Hamlet" and "A Midsummer Night's Dream," complete with exams. He relished that part.

Recently I came across some of those exams. After one of my answers, he had scribbled, "Clearly you haven't read the question carefully."

In the afternoons, we listened to and discussed "La Bohème." I couldn't get enough of it. I had been raised on a wide variety of classical music, including vocal music. But opera had always seemed inexplicable and off-putting, with silly plots and outsized characters. I had made no attempt to climb inside it.

My brother changed that.

One night, at dinner, he announced that, since I had taken my final exam in "La Bohème," we would be beginning "Tosca" the next day.

"No, I'm not ready!" I protested.

Our parents had been extremely tolerant as "La Bohème" blared from the living room day after day, but now they embraced my brother's new lesson plan. "We're ready!" they said in unison.

So the next day we began my second opera, which I adored just as much as the first.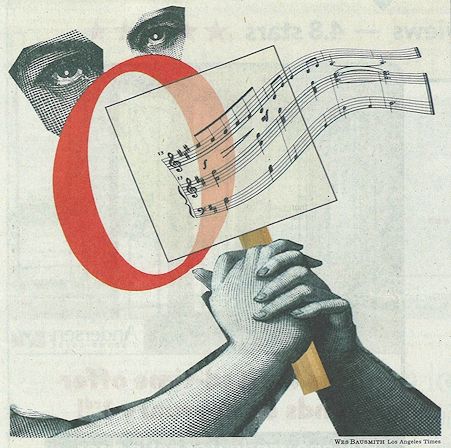 In the end, the New York teachers' strike of 1968 hooked me for life on opera. Even as I pursued my degree at UCLA, I earned money as a freelance violinist, often playing opera. I have also taught opera classes myself, introducing others to Puccini's "Musetta's Waltz," which still makes me feel as if my heart is going to explode, and moving on to a range of other operas, including my brother's favorite, "Carmen."
I still play my CD of the stupendous performance of "Musetta's Waltz" that my brother first played for me, with Victoria de los Angeles and Jussi Bjorling.
I certainly hope the Los Angeles teachers' strike will be brief. I hope the teachers get what they need so they can provide the best education for their students.
But I also hope there are some remarkable older siblings out there with time on their hands.